Tales of Fantasy
Mark Fitzgerald
Trade Paperback
8 x 5
268 pages
ISBN 13:
978-0-9788777-5-0
ISBN 10:
0-9788777-5-6
$14.95
For Mature Readers



Order online now at: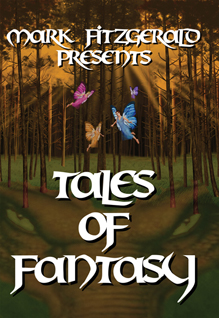 Where would we be without fantasy? For as long as we have been telling stories and scratching on cave walls, we have lived in a world populated with beings that can only be glimpsed in our imagination.

This collection of talented writers take us to a place with fantasy so intertwined in our past, present, and future it may difficult to tell where it ends and reality begins. Many cultures, even today, make little to no distinction between our mundane world and the invisible. So do we have a plain world with fanciful stories or something more fantastic?

Vengeful Alliance - can old enemies unite for a common goal?
Touch A Dragon - just what would you give to touch a real dragon?
Vow of Celibacy - life can be full of dangerous choices.
How to Dress a Dragon - so what do you do when a dragon just drops in?
My Ainsel - listening to your grandparents could save you from bad magic.
Meda's Clearing - sage advice involving love, faeries, and an apple.
Toradh of the Gem - can the modern detective actually catch thieving faeries?
The Spell - would you use the spell to become a dragon?
Under Siege - what would you do if you were under siege?
G - how fine is the line between reality and fantasy?
The Keepers of Time - can time be made and how far do you go to keep it?
The Rose's Thorn - the politics of beauty and power.

***Congratulations*** to Jackie Gamber, Meda's Clearing, and Allan Gilbreath, Toradh of the Gem, for their nominations as finalist for the 2008 Darrell Literary Best Short Story Award!
---

Tales of Fantasy is an Award-Winning Finalist in the Fiction: Short Story Fiction category of the 2010 International Book Awards, sponsored by USA Book News.